Explore Georgia Culinary Guide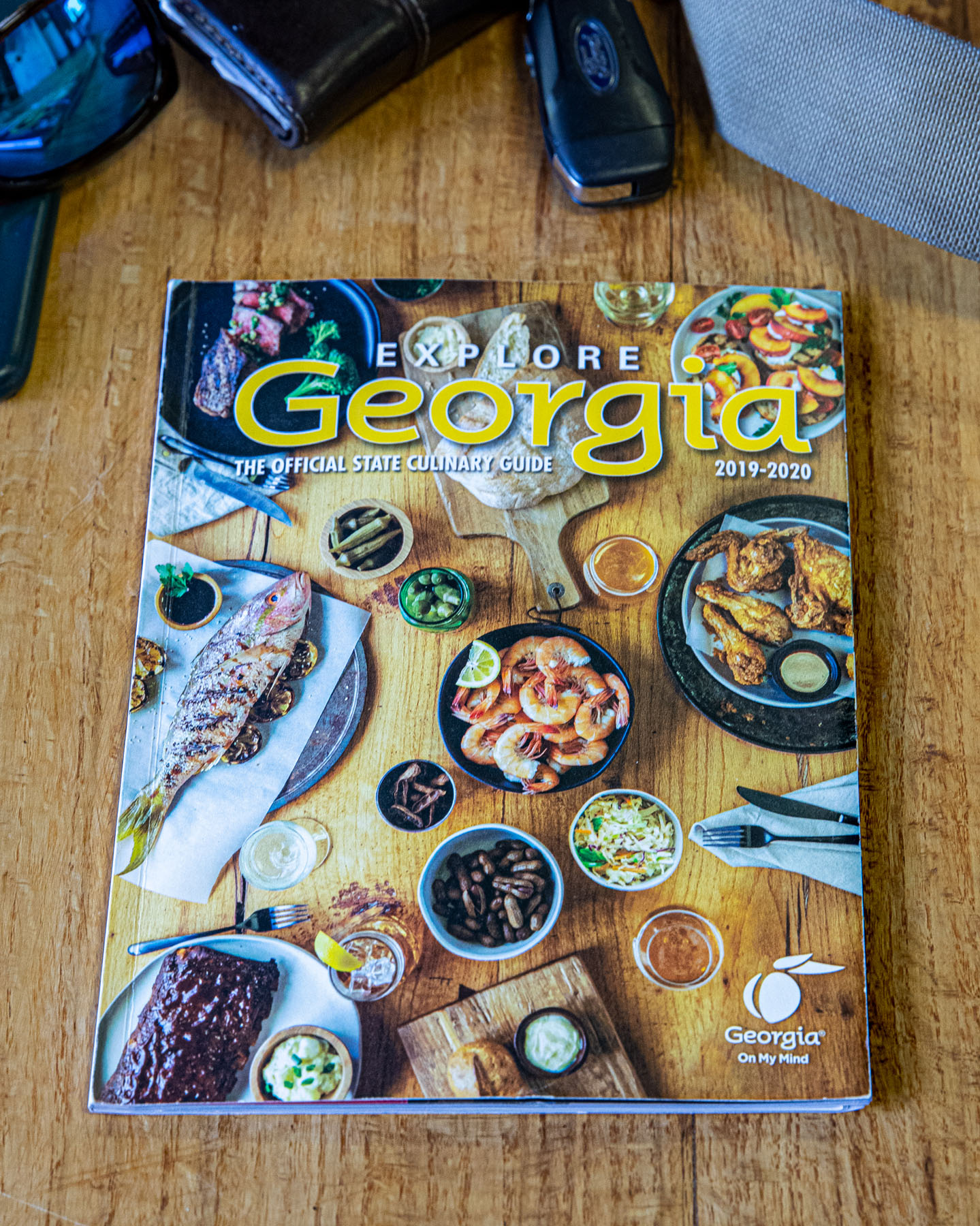 It started with food. Don't all good things? It was a brunch brainstorm with the Georgia Department of Economic Development. The topic: showcasing Georgia's culinary masterpieces. They wanted a newly designed culinary guide for the state including restaurants, chefs, recipes, and products—a huge project with a short deadline, and we were starving for it.
We were given destinations all over the state—from Athens to Statesboro, Blue Ridge to Valdosta, and everywhere in between. With a three-week deadline, we planned two epic road trips, splitting the list in two. Some days we'd drive over 200 miles AND shoot multiple locations. That's set-up, coordination with the restaurant and chef, food styling, photography, break down and travel. Each destination left me hungry for more. These are the type of photos that get processed late night in the hotel room, and leave me eager for seconds.
Included on the menu was a list of incredible female chefs from across the state—a highlight of feminine culinary prowess. Meeting each of these ladies for the first time and then expecting a great portrait is a daunting task, to say the least. But just as they consistently deliver unforgettable food, they delivered unique and powerful images. I found immense satisfaction in my experiences with these women and left feeling more motivated and inspired with each photograph.
The team of talent who worked on this project is explosive. Lance organized, Anne styled, I shot, and Meggan – our client – gave the thumbs-up. Collaboration is key, and each counted on the other to execute with perfection. Prior to the road trips, we spent two full days in our studio photographing the cover shot and hero section images. Look at the cover. That's our conference table. I grilled that steak. Lance boiled that shrimp. Anne styled the entire spread with minimum French expletive.
This is h2o at its finest. It's not just a photographer or food stylist or account executive. It's a creative group. It's a recipe that works and brings the client's message to life. Grab a snack and watch this video, a recap of some of our behind-the-scenes moments over the 1,000 mile journey photographing The Official Georgia State Culinary Guide.